1998 - 2013: Celebrating 15 Years
Thursday, 14th March 2013
New Website Launch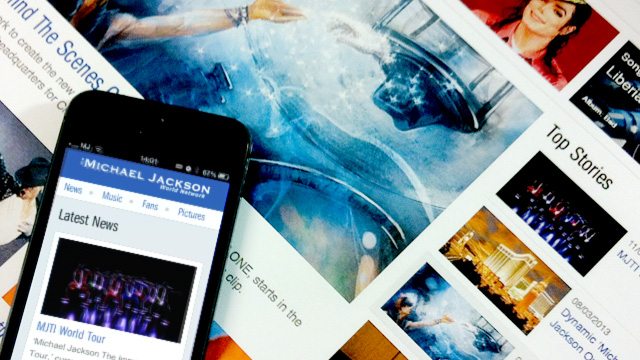 Today, we launched the new MJWN website, our first re-launch since 2006. This month also coincides with MJWN's 15th Anniversary, so it seemed a good idea to do something special to celebrate this landmark.
Over the past seven years, a lot has changed. The way people use websites has altered, smartphones have become a large part of the way we interact with the world, and aside from technological and design progression, which was an integral reason behind the new launch we personally, as a Michael Jackson Fan Club, have been through many changes.
The loss of Michael has been especially hard on all of us, but this has also generated a major public interest for him which we also felt we needed to adapt to.
We've still got lots of great photos of Michael for your enjoyment, showing his cheeky smile, groundbreaking career moments and iconic costumes but, we've also got a whole new section dedicated to fans. This is now a platform to publish your articles, share your artwork, as well as test your knowledge with our brand new 'MJ Trivia Quiz.'
In addition to this, we've also made the site even more news focused. We promise to deliver, as we always have, on exclusive information on all Michael related projects.
We would also like to take this opportunity to thank every single one of you who have stood by Michael over the years, supported MJWN and for all the support and friendship you have provided. You've made our job really easy!
Enjoy the new site and please feel free to provide feedback in the comments section below.
Keep Michaeling
MJWN
Share this article
Leave a comment