1998 - 2013: Celebrating 15 Years
Wednesday, 27th February 2013
Michael's Fans Help Animals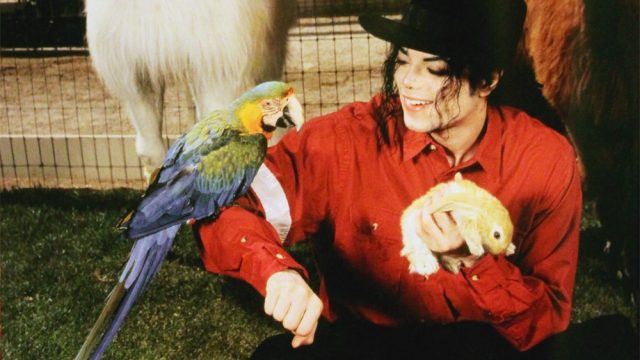 The Gentle Barn; this is an on-going charity event in Michael's memory, open to all of Michael's fans around the world. The Facebook page has all the details you would need to make a donation. Here is what it says:-
"Let's all 'Make That Change' in Michael's name! This is not an in-person event. It is an on-going online Facebook charity event in memory of Michael Jackson open to ALL Michael Jackson fans around the world.
This is an on-going online charity event. You do not need to attend to take part. It is open to all MJ fans around the world. Michael's huge heart of love never stopped loving the children. MJ brought needy children from the inner city to Neverland on buses, in large groups, on a regular basis. He reached out to the abused and ill children of the world.
MJFSC is very honored to offer a beautiful way to continue Michael's passion for healing children. 'The Gentle Barn' rescues and rehabilitates abused, neglected and abandoned animals. Providing them with a healing sanctuary and loving home. Through the interaction with animals at 'The Gentle Barn,' people learn reverence for all life. These animals in turn give love back to those who have suffered. 'The Gentle Barn' works with and teaches children kindness, compassion and empathy for all living beings. Children are brought in from the inner-city, group homes, mental health care facilities, foster homes, and schools to teach them that even though we are all different on the outside, on the inside we are all the same and are deserving of the same rights, respects and freedom.
MJFSC feels this is a VERY worthy charity, completely representative of Michael's deep heart of love for the planet, animals and most of all children. Please go the website to read about this beautiful Charity, here:
If you can please donate to 'The Gentle Barn' in Michael Jackson's memory at the link below. Please be assured that every penny you donate goes directly to the charity. No money ever touches fan's hands. When you make your donation please type in the notes section, "In memory of Michael Jackson," please follow this link:
Source: gentlebarn.org & MJWN, with grateful thanks to Betty for bringing this to our attention!
Share this article
Leave a comment