1998 - 2013: Celebrating 15 Years
Friday, 21st May 2010
Generation Moonwalk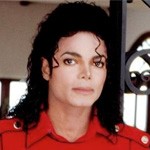 Will you be in Paris, France, on June 27th 2010? If so, then why not go to the Zenith De Paris to pay homage to Michael in a special anniversary tribute, called 'Generation Moonwalk'.
Up to sixty artists will appear on stage, including Dorian Holley from the 'This Is It' movie.
Jennifer Batten, the remarkable blonde guitarist who performed with Michael on all three of his world tours has announced that she will also perform there.
Source: MJWN
Share this article
Leave a comment