1998 - 2013: Celebrating 15 Years
Sunday, 19th July 2009
US Taxmen Want $80Million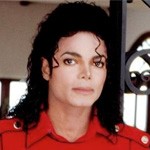 A British newspaper, The Daily Express, has reported that Michael's estate would be liable for a Federal Estate Tax bill of $80 million, which must be paid to the US government before Michael's beneficiaries can expect to inherit from his estate.
The bill must be paid within nine months of Michael's death and takes precedence over any other creditors.
The family are said to be "incredulous" over the amount due, even though they knew it would be high.
Source: Daily Express & MJWN
Share this article
Leave a comment