1998 - 2013: Celebrating 15 Years
Thursday, 25th September 2008
Motown's 50th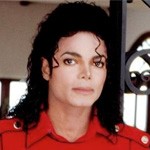 In 1959, the face of music changed so dramatically that the world stood to attention and listened. Founded by Berry Gordy in Detroit, the Motown record company represented everything that young people the world over wanted to hear. Called then 'The Face Of Young America', the music broke down racial and segregated borders, and became the most significant musical development of the 20th Century.
In a recently published article Berry Gordy's work is praised and honoured as the groundbreaking success story and historic achievement it became. Innumerable stars recorded on the Motown label, including, of course, Michael Jackson and The Jackson 5, Diana Ross and the Supremes, Stevie Wonder, Marvin Gaye, Lionel Ritchie, Gladys Knight, the Four Tops and The Temptations.
"Motown was first African-American-owned record label to reach widespread national acclaim, Motown broke down racial prejudice by becoming the most successful independent record company in history and the most successful African-American owned business in America."
Also, not just America revelled in Motown's music, it became a worldwide sensation seemingly overnight and has produced over one hundred and eighty number one worldwide hits.
To read the full article which includes what Motown have planned to celebrate this major achievement, please click here
Source: Universal Music Enterprises & MJWN
Share this article
Leave a comment