1998 - 2013: Celebrating 15 Years
Tuesday, 16th September 2008
'Guitar Hero' Track List Unveiled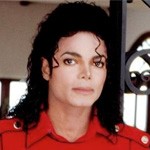 'Guitar Hero: World Tour' track listing has been published by Activision Publishing. The list contains master recordings of eighty-six songs, spanning forty years.
For the first time, 'Guitar Hero' will expand beyond just guitar playing as 'World Tour' will include full band instrumentation. One of the tracks included on this new video game will be Michael's 'Beat It'.
To see the full track listing click here.
The games biggest competitor, 'Rock Band 2', will also be released at a similar time.
Source: kbsradio.ca & MJWN
Share this article
Leave a comment