1998 - 2013: Celebrating 15 Years
Thursday, 22nd May 2008
Nona Jackson Tries Again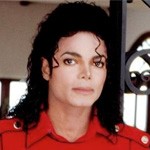 Nona Paris Lola Jackson has again appeared in court in Los Angeles with more outrageous claims. In a fifty-eight page filing last month she claimed that she was the children's mother, that she was legally married to Michael, and has over fifteen children with him. She added that he has had marital relations with no one else but her.
She asked the court to place a restraining order against Debbie Rowe, as she makes it hard for Nona to concentrate when she attends award shows with Michael.
The judge refused her request, just as he has refused every other claim that she has made, saying last year; "I feel her evidence fails to establish any genetic relationship ".
Source: New York Daily News & MJWN
Share this article
Leave a comment