1998 - 2013: Celebrating 15 Years
Wednesday, 30th April 2008
Fall Out Boy's Homage To Michael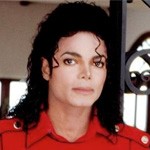 On April 24th we told you about Fall Out Boy's success with their version of Michael's 'Beat It'. The video is now complete and premiered at midnight on MTV on April 28th.
Celebrity News Service had advice from Pete Wentz, bassist with the Fall Out Boys, that the video should be watched frame by frame to pick up all the tributes to Michael. Look out for the nods to 'Billie
Jean', 'Beat It', 'Captain EO', 'Bad', 'Dirty Diana', 'Smooth Criminal' and more!
The song appears on a CD packaged with the band's new DVD, 'Live in Phoenix'.
Watch the video:
Source: Celebrity News Service & MJWN
Share this article
Leave a comment