1998 - 2013: Celebrating 15 Years
Friday, 14th March 2008
Wanna Be Startin' Somethin'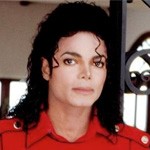 Akon's version of 'Wanna Be Startin' Somethin'', taken from 'Thriller – 25th Anniversary Edition', will be released as CD single in the USA on April 1st, 2008.
The CD is available to pre-order and is priced at $8.99.
If you would like to reserve your copy now, please click here.
Source: Amazon.com & MJWN
Share this article
Leave a comment