1998 - 2013: Celebrating 15 Years
Friday, 14th March 2008
Neverland Is Refinanced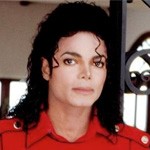 The report which includes a statement from L Londell McMillan, Michael's lawyer, claims that a confidential agreement has now been worked out with the Fortress Investment Group and the ranch will remain Michael's.
"Neverland and MJ are fine," McMillan said.
A family friend to the Jacksons and Michael, Matt Fiddes, told the BBC that the media has exaggerated the problem with "tabloid gossip".
"I know for a fact that he wasn't going to lose it", he said. "It's not a problem, Michael's keeping Neverland!"
Fiddes also added; "It's quite normal for anyone who's a success to have a mortgage on their property because they can get better rates for their money."
Source: BBC News & MJWN
Share this article
Leave a comment