22nd February
On this day – 22nd February 1992
Michael brings flowers and spends 35 minutes at Benny Hill's bedside when he visits him at the Royal Brompton Hospital in west London. Benny Hill, who has suffered a heart attack, is an artist Michael greatly admires. Sadly, Benny dies shortly afterwards.
During the visit, Michael hands him a bouquet of flowers and enthusiastically tells him: "Great to see you at long last", and keeps repeating "You're my hero". Michael is said to also have asked Hill if he wanted to appear in a video with him, to which the comic replies, "Of course, why not?" Michael then confesses to Hill that he watches his shows every day and that he has hundreds of his videos. Benny Hill's best friend, TV producer Dennis Kirkland, reveals, "Michael has invited Benny to stay with him next time he is in L.A. […] Michael's visit was the tonic he needed."
The Visual Documentary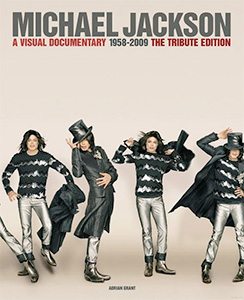 This article is taken from The Visual Documentary Facebook page, which publishes facts from one of the most comprehensive books on the King of Pop and the only book to be authorised by Michael himself.
It's written by the founder of MJWN and friend of Michael's, Adrian Grant and we thank him for helping us remember the special moments in Michael's life. We encourage everyone to follow The Visual Documentary on Facebook.
Latest photos from the Visual Documentary
[fbalbum url=https://www.facebook.com/media/set/?set=a.160580144058909.33403.158576907592566 limit=21]