19th February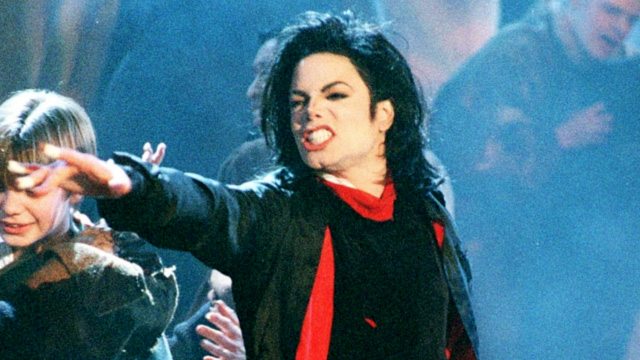 On this day – 19th February 1996
At the Brit Awards in London, Michael's first ever live TV performance in England for over 20 years, is interrupted by Pulp lead singer, Jarvis Cocker, who runs across the stage while Michael sings 'Earth Song' with over 60 children.
Cocker was, it later emerged, protesting at the supposed 'quasireligious' nature of Michael's performance. Michael later expressed his discontent over the incident, however, the controversy created by the performance led to another rise in the 'History' album sales, putting the album back in the top 10 in Europe.
Then, as Michael disappeared into a corridor of glowing white light, Irish singer, songwriter, author and political activist Bob Geldof appears to present Michael with a special Artist of a Generation Award for which he reads the following introductory speech:
"Any words one speaks or writes are sort of redundant in the face of what we've just seen and heard. He is probably the most famous person in the planet, God help him. He has also sold more records than anybody in the planet. And he has also written, recorded and performed some of the most glorious music in the pop canon. So, along with all the goff written about him, it is probably one such justification that he's continually referred to as the King of Pop. […] They came up with the Artist Of A Generation award to give to him. But Michael Jackson has been making music literally since he was a baby. So, what generation? At least three had been listening to him already. And who will they give it to next year? Or is it the award in itself a one-off like the man himself? Because childhood prodigy to adult genius, when Michael Jackson sings, it is with the voice of angels, and when his feet move, you can see God dancing. So, tonight, the BRITs Artist Of A Generation is: Michael Jackson."
On receiving the special award, Michael declares the following:
"I love you. Thank you – thank you BRITs Awards and Sir Bob Geldof. I'm humbled by this award. It is especially important coming from my wonderful family in the United Kingdom. You provided me with so much love and you've given me your loyalty and your support throughout my entire career, and a special thanks to Paul Russell… [To chanting fans] I love you.. I love you.. I love you all and especially, I love all my fans very much. Thank you."
Watch Michael perform 'Earth Song' at the Brit Awards here:
Watch Michael receive the Artist Of A Generation award here:
The Visual Documentary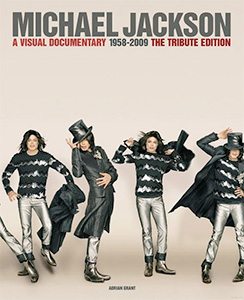 This article is taken from The Visual Documentary Facebook page, which publishes facts from one of the most comprehensive books on the King of Pop and the only book to be authorised by Michael himself.
It's written by the founder of MJWN and friend of Michael's, Adrian Grant and we thank him for helping us remember the special moments in Michael's life. We encourage everyone to follow The Visual Documentary on Facebook.
Latest photos from the Visual Documentary
[fbalbum url=https://www.facebook.com/media/set/?set=a.160580144058909.33403.158576907592566 limit=21]